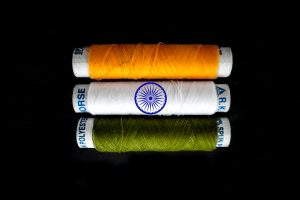 Indian residents between the ages of 18 and 30 who meet the requirements for the India Young Professionals Scheme visa are eligible to live and work in the United Kingdom for a period of up to two years.
Before you are eligible to submit an application for this visa, you will first need to determine whether or not you will be accepted into the India Young Professionals Scheme. You are required to declare that you are qualified for the visa in order to enter the ballot; you should verify your eligibility before entering the ballot.
Are you Eligible?
You must meet all of the following requirements to be qualified for a visa through the India Young Professionals Scheme:
be an Indian national or citizen between the ages of 18 and 30, and be at least 18 years old on the date that you intend to travel to the United Kingdom.
possess a degree equivalent to or higher than a bachelor's degree at a minimum (Regulated Qualifications Framework level 6, 7 or 8)
You should have a minimum of £2,530 in funds in order to maintain yourself in the UK.
not be financially responsible for any children under the age of 18 who reside with you or who are under the age of 18 themselves.
Before you can submit an application for a visa, you must first submit an application to participate in the India Young Professionals Scheme ballot and then be chosen to participate.
If you have ever visited the United Kingdom on a visa obtained through either this programme or the Youth Mobility Scheme, you are not eligible to register.
You are required to have either:
a degree equivalent to at least that of a British bachelor's degree (Regulated Qualifications Framework level 6, 7 or 8)
an equivalent foreign qualification at degree level or above
If you are unsure of the degree of qualification that you have, you should contact the college or university that you most recently attended.
Funds to maintain your living expenses
In order to prove that you are able to sustain yourself while living in the UK, you are required to have a minimum of £2,530 in your bank account.
You will need to have been in possession of the funds for a continuous period of at least 28 days. Day 28 must occur no more than 31 days after the passport application was submitted.
When you qualify for the position, you will be required to provide evidence of this.
You can get more information about the money you need and how to show it by reading the guidance that's provided on the financial evidence section or call our advisor to know more.
How to Apply – The Complete Process
Participate in the India Young Professionals Scheme ballot if you are qualified to do so. There might be a queue for you to wait in before you get to open the page for application.

Create a new account for yourself on the login page
Add a friend or family to the account as helper if required
Make sure the account creation and the ballot applicaiton are completed within 25 minutes of you getting on the ballot page. If not, you have to wait in the queue again for initiating the application process
Make sure all the data provided is as per your Passport and not other IDs such as Adhaar Card or Pan card
Use active Email and Phone Number for getting verification OTPs for yourself and your mentioned aid in the form
Confirm submission by checking your Email for the confirmation mail

If your entry in the ballot is selected, you will be extended an offer to submit an application for the Youth Mobility Scheme visa.
Get the necessary paperwork ready to submit with your application.
Submit an application to participate in the India Young Professionals Scheme.
Documents that you will initially need for the ballot application include your Passport and Identity proof.
Once applied for the ballot, you will get the list of requirements given in the below image:
Once done. You will receive an email mentioning your Unique Application Number which you can use to track your application.
How and when to apply?
If you are selected at random, you must submit your passport application by the date specified in your invitation letter. That's the average amount of time between receiving an offer and attending.
Within six months of filing for a UK visa, you must enter the country.
Example:
If you submit on 16 March 2023, you must be in the UK by 15 September 2023.
It's possible that you'll need some additional time if you need an appointment for this. Start your application to see if you need one.
What is the Timeline for getting decision on the visa?
Visa decisions are typically made within 3 weeks after an applicant has applied online, given identity proof, and submitted supporting documents.
How much will the Visa application cost?
You'll have to:
pay the £259 application cost
pay a £940 healthcare fee
hold £2,530 in savings at least since 28 days prior to the application
Important: If your registration is denied, your application fee will not be refunded. Check your eligibility before applying. Contact one of our advisors for further clarification for the visa in case you have obtained affirmative response in the ballot.
How long you may remain?
You will be granted a visa to reside and work in the United Kingdom for up to two years.
You may enter the United Kingdom at any time during the validity of your visa, as well as depart and return at any time during your stay.
If you turn 31 after your visa is granted, you may remain in the United Kingdom for the duration of your visa.
What can and cannot be done on the youth Mobility Scheme Visa?
You can:
study – for certain classes, an Academic Technology Approval Scheme certificate is required.
work in the majority of occupations
be self-employed and establish a business if your premises are leased, your equipment is worth less than £5,000, and you have no employees.
You cannot:
prolong your visit
Apply for most advantages (public funds)
include family members on your application; they must submit their own.
perform as a competitive athlete (for example as a coach)
In conclusion, this is an amazing opportunity for young professionals to emigrate and work in the UK and you must make sure to take full advantage of this scheme.
Apply today for the ballot on India Young Professionals Scheme ballot.
If you have got an affirmative response on the ballot, contact us to get started with your Visa application.