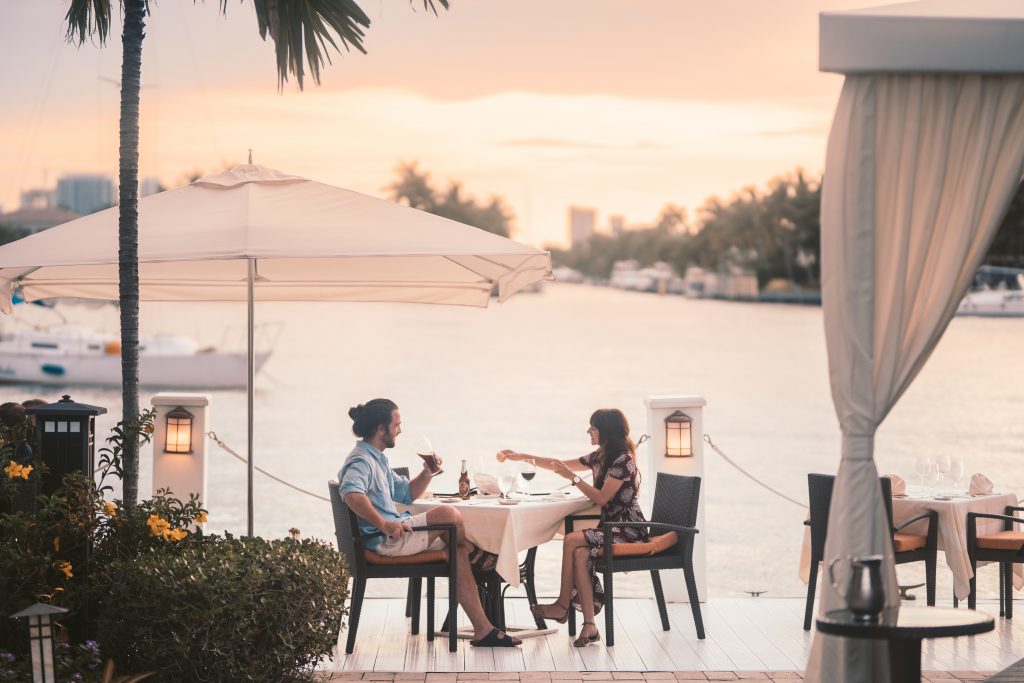 Applying For UK Spouse Visa From Dubai
Often people get confused as of the time of applying for a spouse visa. It is a simple understanding that the couple is liable for applying overseas or within the UK. It happens when they continue staying on fiancée visa, student visa and work visa for a duration of more than six months. In this particular situation, the hackles of application for a spouse visa is less and one can switch into the other viable option.
Prerequisite Applying For UK Spouse Visa From Dubai
• Before thinking and deciding on applying for a spouse visa, spouses need to consider and look into the requirements. If they are able to meet up the requirements, then procedures are simpler.
• Both the spouses have to fulfil age limits i.e. they need to cross 18 years of age.
• Both need to hold the intention of staying permanently.
• Monetary backup needs to be strong to support themselves and cannot claim over public funds.
• Suitable accommodation is must which has to be strong enough for providing shelter to any dependants.
• Strong grasp in English language is a must. The ability to speak and understand English is a need. If an applicant pursues the application overseas, then the applicant can prepare and pass the English language test in their home country.
To know more about this REQUEST A FREE CALL BACK from our expert by filling this out.
Procedures for Applying For UK Spouse Visa From Dubai
Though procedures and time for the same take time, but by following steps normally one can get it easily. Once the application for spouse visa is done, and from that time it takes a time of 2-12weeks on an average for processing.
Duration Of Spouse Visa
The location of application for a spouse visa primarily depends on the applicant. An applicant needs to choose the place of location before applying for the same. Overseas application of spouse visa entails the duration for a period of 33 months whereas applications within the UK continues for 30 months.
Tips For Application Of Spouse Visa
Meeting standards is a true requirement. To avoid the negativities, valuable guidance is must and it ensures the standard of applying for a spouse visa. Spouses no longer have to succumb to tough situations because some of the tips can ensure secured ways of application. Aspirants who are eager to apply for a UK spouse visa, should better seek professional expertise. The listed tested tips are the right channel for starting family on a permanent basis.
Awareness can ideate a big solution to the application of spouse visas.
• In times of completion of the application, spouses need to be careful in checking and verifying the documents. There needs to be a cross check procedure in terms of verifying the fact of receiving correct documents. Moreover, primarily it consists of 3 essential elements namely the UK NARIC certificates, IELTS test report, and TB test result.
• Spouses can decide whether to give a UK address for faster processing of documents.
• Most importantly re-checking and verifications are important which will not fail to overlook crucial aspects. In times of applying, documents have to be in English language because it is easier to understand. If it is otherwise, then the applicants need to follow the translation process from authorized translators.
• Spouses need to be well versed with the showcasing of financial status and it needs to reflect consistency. Things which value most are tax returns, bank statements, and salary slips.
• English language is the most crucial aspect and for the same applicants need to provide their original degree certificates, mark sheets. In other words, it can be the best way of scanning the efficiency level of candidates in English.
• Applicants should also check into options of filling their accounts or accessing cards with sufficient amounts. Financial limits should not drop because they have to meet up pays for visa fees, priority processing fees, Immigration Health Surcharge, and any other value added services.
Guidelines Why Spouse Applications Should Not Be A Failure
• Preparing immigrations for a spouse visa appears to be difficult. Guidelines are difficult to understand and here goes the choice of preferring experienced hands. Rules do not bring the ultimate solution but a careful observation for following important things does not sound odd.
• Applicants need to further get into the fact that their aspirations for a UK spouse visa should not be refused in anyway.
• Genuine relationships of a couple further promises rather than a marriage certificate. Spouses need to hold clarity in relationships for accessing spouse visas. This is one of the possible reasons why they fail to get back their documented spouse visa.
• A successful goal in a relationship needs to provide the following requirements namely photographs as a couple, number of holidays taken together, proofs having joint financial commitments, visiting each others' home towns. Nothing more to say but the applications should be strong enough to gauge the closeness between partners.
• Applicants need to convince the sponsors in clarifying the doubts in holding parental responsibility. As it becomes more confusing, they need to break the thoughts that not only a spouse can create the space in a relationship but also can include rearing of children.
• If any of the individuals in the couple had a previous marriage and a child too, should cite those who take care of the child. Otherwise, the visa is not granted and it can impact majorly the access of visa. In this case, an expert can solve the situation and can stop having more complications. Parental responsibility is the foremost thing which the visa applicants doubt and resist in granting visas on a smooth process.
• There should not be any gap in proving the decision that the spouses are willing to live together in the UK. none should get separated after receiving the visa. Staying for an extended period is a must and they can show their property documents as further requirements. Spouses are free to travel as per their choice but should not confront the decision of staying together.
• Visas are easily available when both agree to the same decision. Applicants need to mention their permanent residence in visa application and should not miss the scope of having their spouse visas in time.
Bottom Line
Application of a UK spouse visa in a faster manner requires the combined efforts of spouses. They need to present each fact clearly and bring their minds together. Nothing should act in getting their spouse visas in time. Expert advice can certainly make it faster. The visa applicants check the understandability of English language and a good know-how brings it smoother. For a better preparation of spouse visas, spouses need to confirm their circumstances. More information can be found here
It is highly suggestible to REQUEST A FREE CALL BACK for your requirements before the planning process. Having complete information empowers you to make clear decisions.
Ask A Question About Your Application, or Discuss Your Case For FREE
FREE CALL BACK
No Risk No Obligation