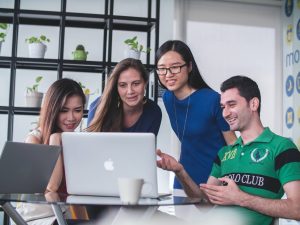 UK Student Visa New Rules 2021 : What is the cost for university students and how to apply
With September now looming just beyond the horizon, there will be many last-minute applications submitted by those wishing to study a course in one of Britain's universities through clearing. But for international students, they will also need to apply for a student visa formerly known as Tier 4 Student Visa too, which isn't always straightforward or cheap.
Read on to learn about the Student Visa requirements, how much the Student Visa costs and how you can apply.
About the UK Student Visa New Rules 2021
If you are planning to travel from your home country to study in the UK, you need to apply for a Student Visa. Your visa will cover you for the entire duration of your course and for a maximum of 5 years. You are able to extend your Student Visa if you need to.
To be successful in your visa application, you must already have accepted an offer to study in one of the UK's academic institutions. This is important because your university will 'sponsor' your visa, essentially endorsing your application. However, please note that 'sponsorship' does not mean your university will pay for your Student Visa: it will merely validate your visa application.
Fortunately, beyond obtaining a Certificate of Acceptance CAS from your university, you won't need to submit much else in your visa application. You'll only need proof of your identity (such as your passport), evidence of your finances and proof of payment for your visa and surrounding fees.
Financial requirements
As an international student, you are unable to apply for benefits or Student Finance, which is the loans company that assists British students with their tuition fees and maintenance.
As a result, you will need to prove that you can afford to live in the UK independently without state support throughout the duration of your course.
Generally speaking, you will need £1,023 per month for up to 9 months for any course undertaken outside of London. Meanwhile inside the capital, you will need £1,334 saved per each month of residency up to 9 months.
This means that in addition to your Student Visa fees, you will also need substantial savings that will last you the entire 9 months of the academic year and per each year you intend on living in the UK.
Who needs to pay for a Student Visa?
You will need to pay for your visa if you originate from overseas, including EEA citizens. Universities do not pay this fee for prospective students, though you can apply for scholarships and bursaries depending on your chosen place of study.
It is important to stress that the Student Visa is not just for university students, it is also applicable to international students who are looking to study in a UK school, college or other academic setting.
The Student Visa fees are as follows:
£348 to apply while outside the UK
£475 to switch onto a Student Visa while already in the UK
£470 per each year of study for the Immigration Health Surcharge
1 Absolute Adviser – immigration lawyers in London
If you need professional guidance and support with your Student Visa, speak to our immigration lawyers in London today. Here at 1 Absolute Advisor, we can help you with your Student Visa application from start to finish, so ring us for a free consultation on 0207 993 6762 today.