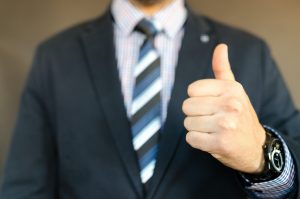 What are the benefits of having ILR in the UK?

Indefinite Leave to Remain (ILR) status allows holders to live in the UK without enduring any
immigration restrictions. For instance, you will not need to renew your UK Visa.

Additionally, those with ILR status find they are granted access to many more benefits. And after just
12 months, ILR holders can apply for British Citizenship, otherwise known as British citizenship by
naturalization.

Read our blog to learn all about the UK ILR benefits – and how our team of London immigration
lawyers can help you.
What is ILR?

First of all, ILR is a form of benefit in its own right. This is because it is an immigration status that
liberates applicants from visa rules and regulations. Indeed, ILR applicants are granted much more
freedom in the UK than those with a standard UK Visa. Notably, this includes being able to live in the
UK 'indefinitely' as a permanent resident. For this reason, it is not suitable for people who do not
intend on making the UK their home.
Free from immigration restrictions

Although it is important to note that ILR is not the same as British citizenship, having ILR means you
do not need to deal with visa renewals, extensions or new visa applications. Essentially, you are free
from immigration control.
Free NHS care

All those in need of healthcare in the UK have access to it. However, foreign nationals are not able to
use the NHS for 'free' in the same way that British citizens can. Instead, they must pay a levy in
advance and at a set fee should they need NHS treatment while in the UK.

The Immigration Health Surcharge (IHS) is a mandatory fee that is attached to visa applications. All
applicants must prove that they have paid the fee in order to be granted a UK Visa.
However, a key UK ILR benefit is that you no longer need to pay the Immigration Health Surcharge.
With ILR status, you can access healthcare as of when and where you need it without needing to pay
for it.
Access to welfare support

Visa holders in the UK are normally prohibited from accessing public funds, due to the policy 'No
Recourse to Public Funds' (NRPF). In some cases, NRPF can be waived, but only in certain
circumstances such as if you are a victim of domestic abuse.
However, with ILR status, you are able to claim public funds in the UK alongside UK citizens and if
you are eligible. This includes Universal Credit, but also other support safety nets like social housing,
carer's allowance, child benefit, council tax reductions, disability allowance, and more.
Sponsor family members

As a UK ILR holder, you are able to 'sponsor' existing family members to come and live with you in
the UK. This includes the Spouse Visa and all other forms of Family Visas. Being able to 'sponsor'
loved ones for the purpose of immigration law is a right that is only shared by British citizens.
But your family members will still need to ensure that they meet the immigration rules. Just because
you have ILR status does not guarantee their success. Your new rights in the UK do not extend
onto your loved ones – they have to go through the immigration process in the UK themselves.
The route to British citizenship

Finally, a major benefit of UK ILR status is that you have a one-way ticket to British citizenship in as a
little as 12 months. If you are married to a British citizen, you may even be eligible to apply for
British citizenship immediately after being awarded Indefinite Leave to Remain.
You still need to make sure you meet all the British citizenship requirements, but once you have
bypassed this final hurdle in the UK immigration rules, you can seek a British passport and live in the UK without any restrictions whatsoever. As a UK citizen, you're free to come and go from the
country as often as you like and you are able to vote in all local and national UK elections.
How can 1 Absolute Advisor help?

If you wish to live in the UK on a permanent basis and enjoy the benefits of having ILR in the UK, our immigration lawyers based in London can help. With decades of experience between us and the right qualifications to issue legal advice, our immigration lawyers can make all the difference between a visa success and a visa refusal.
Our lawyers help ILR applicants every single day. We understand the application process can be
burdensome and lengthy at the best of times, let alone if you have other commitments such as full-
time employment and child-rearing.

But at 1 Absolute Advisor, our immigration specialists shoulder the brunt of the burden so that you
don't have to. We are able to take on your case, no matter its complexity, and at a time that suits
you in your busy life. Our immigration experts can even speak to you over the phone if you prefer.
So speak to our client care team on 0207 993 6762 to hear more about our specialist ILR lawyers and
exactly how we can help you.