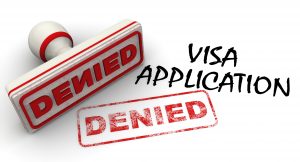 Reasons For ILR Refusal
Indefinite Leave to Remain (ILR) is a form of permanent residency for non-British nationals living in the UK. However, the status requires applicants to meet a set of stringent criteria – the ILR requirements – and the route is notorious for high refusal rates.
If your ILR application has been refused, you have a few options to challenge the decision. Let's take a look at what those options are and how our immigration lawyers in London can help.
Why has my ILR status been refused?
UKVI examines each and every visa and status application it receives, some with more scrutiny than others. For instance, the UK Spouse Visa also has a high bar for eligibility and, therefore, above-average refusal rates.
Likewise, the Home Office can reject your application based on general grounds for refusal.
Your ILR could have been refused for a number of reasons, from insufficient evidence in your application to failure in meeting the ILR eligibility requirements. In some circumstances, you may be able to re-submit your application if you can rectify any mistakes that you have made.
The Home Office will usually provide a Letter of Refusal which may outline why you have been refused, or might simply state that you have been unsuccessful. 
It can be devastating to receive a Letter of Refusal due to many reasons for ILR refusal. However, there are steps you can take to appeal the decision. The good news is that it is unlikely you will be deported, providing your current permission (a UK visa) hasn't expired.
What are the reasons for ILR refusal?
Generally speaking, you will need to pass the following requirements to be successful with your ILR application:
Pass an English language test
Pass the Life in the UK test
Prove you are of "good character" (I.e., that you have not broken any UK laws or breached any immigration rules)
Prove your absences have not exceeded 180 days in any 12-month period
Failure to meet the above requirements will likely result in a refusal. However, that's not to say that you are prohibited from ever seeking ILR – you just might need to wait until you are eligible.
For example, if you were refused due to absences from the UK, you only need to wait until you have accumulated enough time living in the UK.
Similarly, if you were refused because you did not pass the English language test or Life in the UK test, you can re-sit these exams until you pass.
However, applicants usually fail to prove that they meet the requirements, even when they do. The form for ILR, SET (O), is extremely complicated to navigate alone, yet filling out any section with incorrect or false information can also result in a refusal. This includes:
Submitting incomplete evidence
Submitting false documents
Failure to attend interviews/questions relating to your application
Lack of sponsor to vouch on your behalf
Lack of records regarding lawful residency and/or immigration history
If you have a criminal conviction, it is important to note that convictions are not 'spent' in the eyes of immigration law in the UK. You must state your conviction and, in some cases, the Home Office may refuse your ILR application because of it on 'good character' grounds.
How do I appeal an ILR refusal? 
Fortunately, if your ILR application has been refused, you can usually appeal.
However, once you have written notice of your refused application, you have a very strict timeframe to act. If you wish to appeal, you only have 14 days from the date of the refusal to appeal if you are in the UK. If you're outside the country, you have 28 days.
The appeals process is time-consuming and expensive, and you may need to challenge the Home Office's decision at a tribunal hearing. Here, you can choose whether you want to hire an immigration lawyer to represent you, or if you would prefer to challenge it alone. The judge(s) examining your case are independent of the government and will make an impartial decision based on the facts and evidence of the case, but it can be complicated.
If the appeal route is not an option for you, you can apply for an administrative review instead which costs £80. Similarly, you must apply within 14 days. However, you are only able to do so in the event that you do not have the right to appeal in the first place. During this process, you are unable to apply for any other visa or status.
Finally, you can challenge the decision through a judicial review. This is extremely rare and is only available in certain circumstances. Technically, here you will be challenging UKVI itself and is therefore only advised if you have a strong case and solicitor to help you through it.
Why am I prohibited from appealing my ILR refusal? 
In some cases, you may be prohibited outright from even launching an appeal. If you have any gaps in your immigration history or if you have overstayed any visa permission while in the UK, it is highly likely you will be refused and barred from appealing the decision.
In such circumstances, you may need to wait a few more years until you can seek ILR status again. Take a look at our guide on the 10-year route to settlement and get in touch with our immigration lawyers if you wish to enquire about this route instead.
How can an immigration lawyer help? 
By hiring an immigration lawyer to assist with your ILR application, you can safeguard yourself from a refusal as there are many reasons for ILR refusal. Indeed, a lawyer will ensure you meet all of the eligibility requirements and that your application is to the highest standard before you even submit it.
However, if you have submitted an ILR application already and have since received a visa refusal, you can either apply again from scratch, appeal the decision, and/or even take it to an administrative review.
Again, your immigration lawyer will be able to advise you on your next steps here as it may be in your best interests to simply start the application process again.
If you need advice or guidance with your ILR application, our immigration lawyers here in London are on hand to help. Just give us a call on 0207 993 6762 to find out more about our bespoke ILR support packages.