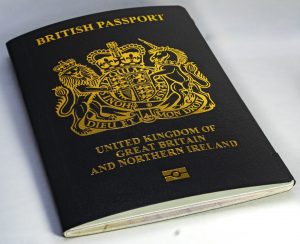 British Citizenship Referee is an important part of your application. Applying for British citizenship can be a lengthy process. You need to satisfy the British citizenship requirements, ensure you meet the eligibility criteria and pass the Life in the UK test. But that's not all you need to worry about: to naturalise as a British citizen you will also need to provide referees in your application.
Why are referees important for British Citizenship?

No matter which country you originate from, you will need to provide at least two referees to verify
your identity. Even UK-born citizens have to have referees when applying for their British passport.
It is unlikely your referees would jeopardise your application, but the Home Office may contact them
if the decision-maker has any concerns about you.
Who can be a British Citizenship Referee?

The second important thing to note is that not anyone can be a referee for your British citizenship
application.
Your two referees must:
Be over age 25
Work in a specific profession outlined by UKVI
Hold a British passport
Have known you for at least 3 years
Be upstanding citizens – I.e., have not been convicted of an offence within the last 10 years
With this criterion in mind, your referee cannot be a close friend, a relative or your lawyer. They
must be someone you know in a professional capacity but who knows you well enough to confirm
your identity – like your doctor or dentist.
Who constitutes as an 'acceptable professional person'?

As mentioned above, your referees must be a professional person.
This includes but is not limited to:
Accountants
Bank or building society officials
Barristers
Chemists and most people in the medical profession like nurses and doctors
Councillors, civil servants and Members of Parliament (MPs)
Dentists
Directors or managers
Engineers
Firefighters or fire service officials
Journalists
Minister of religion
Armed Forces
Opticians
Post Office officials
Pilots
Salvation Army officer
Social workers
Solicitors and paralegals
Teachers
UKVI has a long list of professions it deems acceptable for referees, but if you're not sure if your
referee qualifies as a professional person, speak to your immigration lawyer for verification.
How do British Citizenship Referees verify my identity?

Referees must follow strict criteria when verifying your identity for British citizenship. They need to
provide information, including their:
Full name
Date of birth
Profession
British passport number
Addresses over the past 3 years
Contact details (phone number and email address)
The referee is also required to outline how and in what capacity they know you. For instance, a
teacher may know you through your child attending his or her school.
Finally, the referee will need to provide a declaration that agrees the photograph is truly you and
that the details provided in the application are correct.
Do you need help naturalising as a British citizen?

If you need assistance with the British citizenship application, contact our office today. Our
immigration lawyers are well-versed in UK nationality law, and know exactly what UKVI is looking for
in your application.

Ring us today on 0207 993 6762 for a free initial consultation on your case.