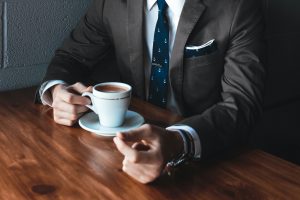 Global Talent Visa Consultant

The UK Global Talent Visa remains one of the most complicated and difficult visa routes across the
UK's infamously arduous immigration rules. Although an exciting option in its bid to attract the best and brightest from diverse fields like research, academia, fashion, architecture, film and TV, arts and culture, digital technology, science, medicine and engineering, applicants must showcase their talents in order to be awarded the visa.

The good news with the Global Talent Visa is that it comes with many advantages. Benefits include a
fast-track ticket to permanent settlement in the UK, the ability to easily bring dependents and scope
to work in numerous jobs – or none at all – as part and parcel of the route being 'unsponsored'.
However, the difficulty lies with the fact that applicants need either an endorsement from a
registered body in the UK, or an award from a very specific list.

In this blog post, (Global Talent Visa Consultant) we'll be exploring your options for a Global Talent Visa – and how you might need a consultant to maximise your chances of success.
What is the Global Talent Visa?

The Global Talent Visa replaced the Tier 1 Exceptional Talent Visa in early 2020 as the Government
wanted to attract the world's 'best and brightest' and felt the Exceptional Talent route was
incredibly restrictive in achieving this aim. Indeed, unlike the Exceptional Talent route, the Global Talent Visa is uncapped and encourages as many people as possible to come to the UK to boost the country's economy and talent pool.

Yet many of the key elements of the Exceptional Talent route remain in the Global Talent Visa.
Namely that applicants must prove that they are either a 'recognised leader' (exceptional talent) in
their chosen field, or an 'emerging leader' (exceptional promise).

To prove their status as a leader or emerging leader, the applicant needs to be endorsed by a leading
body in the UK and/or have won an internationally recognised award.
How to receive endorsement

The application process is divided into two stages: the endorsement stage and the visa application
itself.

Your immigration consultant will advise you to seek endorsement first. You may wish to apply for
the visa at the same time, but any complications that arise with your endorsement – or delays –
could jeopardise the outcome of your visa application.

To seek an endorsement, you have to apply to one of the following endorsing bodies:
 The Royal Society (science and medicine)
 The Royal Academy of Engineering
 The British Academy (humanities)
 Tech Nation (digital technology)
 Arts Council England (arts and culture as well as fashion, architecture, film and television)
 UK Research and Innovation (for research)

Each endorsing body will have its own application rules that is catered to your chosen field.
However, you will need to prove to the body that you have either exceptional talent or exceptional
promise by submitting a portfolio of evidence. Essentially, you must show that you can meet the talent threshold in order to be endorsed.
What other options are there aside from endorsement?

You can benefit from bypassing the endorsement rules if you are fortunate enough to have won an
award. Some prestigious prize-winning individuals only need to prove their award status to satisfy the
endorsement aspect. However, you must have won a relatively high award, like a Brit award, to do so.
Have a look at our blog on Global Talent Visa benefits which details more specifically the kind of
awards you would be expected to hold to be eligible to bypass the endorsement stage.
Global Talent Visa UK consultant

Because this route is complex and lengthy to participate in, it's highly recommended that aspiring
applicants seek a consultant to assist with the paperwork.

A consultant can guide you every step of the way, giving expert advice and even helping you to meet
the high standards and expectations of the application process.

Our immigration consultants can also help you to check your eligibility and compile a portfolio of
supporting evidence in your endorsement application. We can vouch on your behalf and help you to
maximise your chances of success and mitigate against a visa refusal.

Don't forget, after receiving an endorsement you will also then need to apply for the visa itself – and
it is no guarantee that just because you have been endorsed that your visa will be approved, too.

That's why our corporate lawyers here at 1 Absolute Advisor are OISC-certified and trained to help
with complex visa and application routes such as the Global Talent Visa. We can help you with both
the endorsement stage and the visa application, offering advice, guidance and an expert pair of eyes
to ensure you don't miss anything crucial in the application process.

If you need expert immigration advice with your Global Talent Visa UK application, contact our
professional team of immigration lawyers today on 0207 993 6762. We can offer advice no matter
where you are in the world, whether in person, over the phone or via video call.