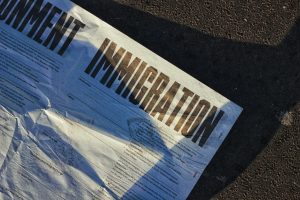 Indefinite Leave to Remain Priority Service

Processing times for Indefinite Leave to Remain (ILR) can vary considerably, depending on where the
applicant is applying from and how busy UKVCAS is when it receives the application.

There may be delays with the application, too. For instance, if you make a mistake or if the Home
Office requires further information from you. In this case, UKVCAS may put your application on hold
– or outright refuse it if your application is significantly lacking in evidence.

In this blog, we'll look at the advantages of the Indefinite Leave to Remain Priority Service and how
you can apply for this fast-track service.
How long is the ILR processing time?

To process most UK visa, status and nationality requests, the Home Office can take as long as 6
months to deliver its verdict. However, on average most people receive a response within 8 weeks (2
months).

It can take longer to process if UKVI has a backlog of applications to examine. Summer holiday
season where tourists flock to the UK is one of the busiest times of year for the Home Office, but
your application can also be delayed for many other reasons, such as if you are applying from
outside of the UK.

If your visa is due to expire soon, it is recommended that you seek a priority service to safeguard
yourself from any periods where you may be accidentally overstaying your visa permission. If
UKVCAS finds any gaps in your immigration history, such as instances where you may have
overstayed, your application is likely to be refused and possibly future applications will be denied,
too.
What is the difference between Indefinite Leave to Remain Priority Service and ILR Super Priority
Service?

The Super Priority Service is the fastest route for visa and ILR applicants. With this, you will receive a
decision in as little as 24 hours (by the end of the next working day), providing your appointment is
on a weekday. This service costs £800 alongside your ILR application admin fees.
Second to this is the standard Priority Service where your application will be decided on within 5
working days. This route costs £500 in addition to standard ILR costs and lawyer fees.
What are the benefits of the ILR priority service?

Where time pressures may be a factor, opting for a priority service is clearly beneficial. Your current
UK Visa may be due to expire in the next 6 months, or you need ILR status quickly for another
reason.
However, some people simply wish to secure ILR status as soon as they are able to do so. Providing
you have accumulated five years of continuous residency in the UK and you meet the ILR
requirements, you are eligible to seek this status.

Once you have ILR, you are finally free from immigration control – which means no more UK visa
renewals and Immigration Health Surcharge fees. In fact, ILR comes with a swathe of privileges and
benefits such as access to social housing and financial support.

Clearly, it is an enormous advantage to gain ILR status as soon as possible. After just 12 months
under this status, you can even switch to full UK citizenship.
So whether your visa is due to expire or you are eager to obtain ILR status, the priority service can be
a huge benefit.
How do I book for an ILR Premium Service?

You can book for a premium service with UKVCAS. You must pay the fees in advance when you
submit your application. Alternatively, your immigration lawyer can arrange a premium service appointment for you.
However, please note that 1 Absolute Advisor is not responsible for processing the visa itself and
cannot influence the decision or speed up the process any more so. Your visa outcome lies in the
hands of UKVI.You will need to book for a suitable appointment by checking for your nearest centre location and its
opening hours.
How else can I speed up the ILR application processing time?

To mitigate against lengthy processing delays, it is essential that you submit an accurate, honest and
detailed portfolio of supporting evidence.

Since ILR is a form of status and a step towards British citizenship, UKVI assesses each application
thoroughly. The Home Office wants to make sure that you are upstanding citizen with a
demonstrable history of good behaviour before it is willing to grant you ILR status.

It is therefore widely recommended that you hire an immigration lawyer to help with the application
itself. Your lawyer will be able to verify that you meet all of the ILR eligibility requirements and can
advise you on how best to proceed with your application.

At 1 Absolute Advisor, our immigration specialists can also help you with the application itself by
pooling together an airtight portfolio of supporting evidence. Our lawyers can even write a formal
letter to the Home Office that vouches for your good character to strengthen your case.

Speak to our immigration experts today by calling 0207 993 6762 to hear more about our custom ILR
packages and our own fast-track services.