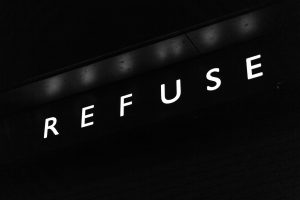 Indefinite Leave to Remain: Calculating the Continuous Period in the UK
Indefinite Leave to Remain (ILR) is the status awarded to overseas nationals living in the UK who wish to live in the country without facing any more immigration restrictions. However, to be eligible, applicants must have accumulated a certain amount of time in the country. This is known as 'continuous residency' in the immigration rules.
Calculating continuous residency in the UK can be complicated, particularly if you have frequent or large gaps where you have been absent. For instance, you may be required to work overseas or you have been abroad for holidays.
Let's take a look at how you can calculate your own continuous residency – and what you need to do if you feel you may fall short of the stipulated time required.
What is continuous residence for ILR?
In order to be eligible for ILR and therefore settle in the UK permanently, applicants must have adhered to the immigration rules and lived lawfully in the UK for, usually, a period of five years. In some cases, applicants are able to seek ILR status in as little as three years, while others may be required to wait for longer.
Nevertheless, ILR applicants must prove that they have been present in the country throughout the duration of their residency. In other words, applicants must not have spent excessive time overseas in any qualifying period. Lengthy absences abroad could jeopardise your ILR application as it contradicts your intention to become a permanent resident of the UK.
What does the Appendix Continuous Residence 2020 guidance say?
New guidance was brought into effect as of 1 December 2020 – in line with the new post-Brexit immigration rules.
While the rules can vary from person to person, and from visa to visa, most will need to have accumulated five years of continuous residency in the country. And during these five years, applicants must not have spent more than 180 days outside of the UK during any 12-month period.
How is continuous residence broken?
An applicant will be deemed ineligible for ILR if they have spent more than 180 days outside of the UK in any given 1-year block.
However, you can also breach continuous residency if:
You have been convicted of an offence and sentenced to imprisonment
You are subject to a deportation order
You are placed in detention and marked for removal/deportation from the country 
You have any periods where you overstayed your visa permission or any other gaps in your immigration history
What are the exceptions to ILR continuous residency?
Only in compelling circumstances are you able to override the rules around continuous residency. For instance, if you have been required overseas to care for a sick relative, to seek medical treatment yourself, for employment purposes or services to the crown, UKVI may waive the requirement for you.
If you were assisting an international humanitarian crisis, or you were caught in a conflict during your time abroad, this can also be waived for you so that your ILR is not jeopardised by forces outside of your control. Any disruption to your residency as a consequence of COVID-19 can also be considered.
You will need to explain in full detail why you have spent more than 180 days overseas to seek an exemption.
How to calculate continuous residence
As complicated as it may sound, you only need to work out how many days you have been absent from the country during the last five years from the date of your application.
You can retrace your steps by going through travel tickets and stamps in your passport.
It is important to note that absences are calculated on a rolling basis rather than in fixed blocks. Any days, weekends or fortnight trips abroad will all need to be calculated in each 12-month period to give an overall figure.
You should also be mindful that this doesn't mean from year to year: it doesn't mean between January 2020 to January 2021, for example, it means the 12-months preceding the date of your application. This means you might have spent 180 days outside of the UK between October 2020 and April 2021 without breaching the rules as the absences can be split between two different 12-month blocks.
The good news is that you may not qualify for ILR on the basis of your residency by a few days, weeks or months. If so, you simply need to wait until you become eligible again (but be sure to check that you still have permission to remain in the UK while you do so).
Do you need an immigration lawyer to help with the ILR application?
If you need help calculating your continuous residence, or guidance with the ILR application itself, look no further than 1 Absolute Advisor.
Our immigration lawyers are OISC-certified and trained, meaning they are fully capable to assist you with any settlement application you desire and can even help you to reach the ILR requirements.
Get in touch with our friendly customer service team today to discuss your free ILR consultation by calling 0207 993 6762. Hope you have found this article on Indefinite Leave to Remain: Calculating the Continuous Period in the UK useful