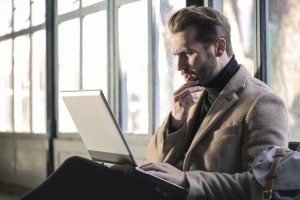 Skilled Worker Visa Q&A
The Skilled Worker Visa replaced the Tier 2 Work Visa when the UK's new points-based immigration system came into effect in January 2021. However, the new route shares many similarities to the Tier 2 Visa. Read on to learn more about the Skilled Worker Visa Q&A and its top 10 most asked questions by applicants.
What is the points-based system?
The UK government crafted a points-based immigration system whereby applicants can secure a UK Visa by scoring a certain number of points. This system is meant to be fairer as it allows for some degree of flexibility. 
Applicants can score points based on their education, salary, English language ability, skillset and if they are filling a position on the UK Shortage Occupation List.
How many points do I need for a Skilled Worker Visa?
For a Skilled Worker Visa, you will need to score a total of 70 points. This is compiled of 50 'mandatory points' and 20 'tradable points'.
How do I score 'mandatory' points for a UK Work Visa?
As the mandatory category suggests, it is necessary that score these points as gaining these will depend whether or not you are eligible for the visa.
You must gain the following points:
20 points for a job offer from an approved UK employer (your employer must have a Sponsor License to hire you)
20 points for working a job at an appropriate skill level
10 points for passing the English language test
What are 'tradable' points and how many do I need for the Skilled Worker Permit?
As for the tradable points, you can swap how and where you want to score the remaining 20 needed. You can score these points as follows:
20 points can be gained if you are offered a salary above £25,600
10 points can be given if you are offered a salary above £23,040
20 more points can be gained if you are filling a job on the Shortage Occupation List
20 points are granted for PhD graduates in a STEM subject that is relevant to the job
10 points are awarded for PhD graduates in a non-STEM subject that is relevant to the job
What is the UK Shortage Occupation List?
The UK Shortage Occupation List (SOL) contains a list of job roles considered to be short of labour in the country. Because of the shortages in these sectors and professions, employers can bypass job advertising rules while overseas nationals can benefit from a visa discount if they can fill a position in shortage.
Workers in high demand such as doctors, engineers, scientists and IT specialists, to name just a few, may accumulate more points just based on their occupation code.
What is allowed and what is prohibited with a Skilled Worker Visa?
With a Skilled Worker Visa, there are some rules and regulations which you must adhere to. You cannot change your job or your employer without re-applying for a new work permit. This is because the Skilled Worker Visa was awarded to you under the condition that you continue to work for the employer that sponsored your visa.
You can, however, work on a voluntary basis or carry out an additional job if you seek permission from UKVI.
You are also permitted to bring existing family members with you to the UK including your partner and children, but they will need to apply for a Dependent Visa.
What is the income requirement of the Skilled Worker Visa?
The financial requirement of the UK Work Visa is far more flexible than it used to be under Tier 2 rules. Before the rule change, overseas nationals had to earn a minimum of £30,000 to be eligible for this type of permit. Now, however, skilled workers can be offered a visa on a much lower salary.
The salary requirement depends on your specific occupation code. Most people will need to earn at least £26,600 per year, unless the 'going rate' of the occupation code is higher.
In some cases, applicants can be awarded a visa with a salary of no less than £20,480. Here, applicants will not gain points for their salary but they can accumulate the points from elsewhere and through a combination of methods. For instance, if they are a 'new entrant' to the UK workforce or if they are offered a job on the Shortage Occupation List.
How much does a Skilled Worker Visa cost?
The cost of the visa itself depends on your individual circumstances such as where you're applying from, how long your visa needs to last and whether your job is on the UK Shortage Occupation List.
For a 3-year Skilled Worker Visa, you will need to pay £610 if you submit your application outside of the UK. From inside the country, it costs £704. Applicants eligible for a role through the Shortage Occupation List only need to pay £464 for a 3-year work visa.
However, there are additional costs that apply to all visa applicants such as the Immigration Health Surcharge which permits access to healthcare in the UK. You may also decide to hire an immigration lawyer or opt for a fast-track priority service which can vary in cost.
How do I check if my prospective employer has a Sponsor License?
The Home Office publishes an Approved Sponsors Register where you can search for your prospective employer.
In addition, your employer must provide you with a Certificate of Sponsorship (CoS) as will need to submit this in your Work Visa application.
How to seek settlement
Generally speaking, once you have accrued five years continuous residency in the UK, you will be eligible to apply for settlement (Indefinite Leave to Remain). You can accumulate these five years from across different visas, but it is important to note that only some visas count towards residency. Temporary visas such as the Visit Visa do not count.
How can your immigration lawyers help me?
Hope you have enjoyed reading our post on Skilled Worker Visa Q&A. All our immigration specialists here at Absolute Advisor are OISC certified and therefore legally trained to advise Skilled Worker Visa applicants. With decades of experience, our immigration lawyers can make all the difference between success with your application and a visa refusal.