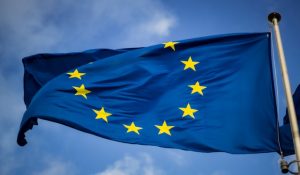 EU To British Citizenship
The UK's decision to leave the European Union stipulates key changes to the immigration rules. At
the beginning of January 2021, a new points-based immigration system came into effect, requiring
all new EEA entrants into the country to apply for a UK Visa. Meanwhile, EU citizens already living in
the UK were able to apply for Settled Status.

As such there are numerous routes through which EEA nationals can apply for British Citizenship.
EU to British citizenship through Settled Status

Settled Status is the status granted to EEA nationals who have already lived in the UK for at least five
years up until 30 June 2021 and who have applied under the EU Settlement Scheme. Those who
have accumulated less than five years residency have instead been granted Pre-Settled Status.
The key to remember here is that Settled Status is a form of Indefinite Leave to Remain (ILR).
Similarly to ILR then, EU nationals with Settled Status can seek to apply for British Citizenship after
just 12 months.
You may also have to check that your home country in the EU permits Dual Citizenship.
EU to British citizenship by naturalisation

To naturalise as a British citizen, you must meet a set of specific criteria. The applicant generally
must:
Be aged 18 over
Prove English language ability
Pass the Life in the UK test
Meet the 'continuous residency requirement'
Have an intention to continue living in the UK
Pass the 'good character' requirement
Have Settled Status or Indefinite Leave to Remain or similar residency rights
Up until the deadline (30 June), EU nationals with a permanent residence card were able to switch
onto British citizenship with ease. However, it is no longer possible to apply for a permanent
residence card – and holders must switch onto Settled Status instead.
EU citizens can naturalise as a British citizen with their Settled Status, but there are different rules
depending on the applicant's circumstances.
Married to a British citizen
An EEA citizen with Settled Status and who is married to a British citizen does not need to wait 12
months before applying for UK nationality.
Another advantage of your married status includes relief from the five years continuous residency
requirement. Instead, you can apply for British citizenship after just three years of continuous living
in the UK.
Still, once you have obtained Settled Status you can switch immediately onto full British citizenship.

Not married to a British citizen
By contrast, an applicant who is not married to a British citizen must have accumulated five years of continuous residency on UK soil. In addition, you must live in the UK with Settled Status for 1 year before seeking citizenship. You are permitted to apply exactly 12 months from the date you received your Settled Status.
The British citizenship requirements

Just because you have EU Settled Status does not guarantee you will be awarded British citizenship.
You still need to meet the requirements, pass legal checks and pass the Life in the UK test.

If you need help with the British citizenship application, get in touch with our team of immigration
lawyers. Our OISC-certified solicitors specialise in British Nationality Law, meaning your case will be
handled by a legal advisor with the utmost professionalism. We can advise and even help you with
your citizenship application from start to finish.

Call us on 0207 993 6762 for a free discussion about your case with our friendly client care team.