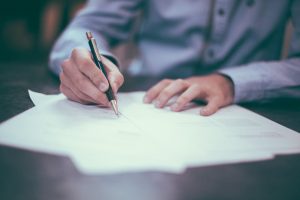 The British Citizenship application can be a tough one to fulfill. To help you we have compiled Top 10 Questions Regarding British Citizenship Referee

First of all, you need to make sure you can meet the British citizenship requirements – which differ
depending on whether you are seeking British Citizenship through naturalization or UK nationality
through another avenue, such as through Descent or Ancestry.

The requirements for British citizenship include being of age (over 18), having lived in the UK
continuously for at least 5 years (the 'continuous residence' requirement), having had ILR status for
12 months and having few absences from the country. You must not have spent more than 450 days
outside of the UK in the past five years.

Another key hurdle to overcome is the Life in the UK test – a mandatory assessment in which
applicants are required to show that they can understand and communicate well in English, plus
have in-depth knowledge about British culture, traditions, history, and general customs. Some refer
to this test as more like a 'pub quiz' compared to the English Language test, which is also mandatory
for British citizenship.

However, a key part of your application involves endorsement from at least two referees. This can
be difficult as your referees have to be approved by UKVI.

In this blog, we've compiled the Top 10 Questions Regarding British Citizenship Referee our immigration lawyers are routinely asked on the subject of British citizenship referees – and how you can secure a reliable referee to support your UK
nationality application.
Why do I need two referees for British citizenship?
Whenever anyone makes an application for citizenship in the UK, they are obliged to provide two
referees. This is to verify your identity, add credibility and to generally ensure you are who you say
you are.
Who is a suitable referee?
You can't recruit a close friend or family member for your referee as UKVI might deem your
application invalid. This is because your referees must be an 'acceptable professional person'.
However, your referee still must have known you for at least 3 years and be a British Citizen
themselves. Your referee, unfortunately, cannot be your immigration lawyer. Your referee must not be a representative and cannot be employed by the Home Office, either. In addition, your referee must be over the age of 25.
What is a professional referee?
At least one of your referees must have a professional standing in the UK.
Your acceptable professional referee must work in a respected profession.
For example, as an accountant, an airline pilot, a bank or building society official, a broker, an
engineer, a journalist, a professional photographer, a Post Office official, a teacher, a lecturer, and
more. Those who work in the health sector and the emergency services, like chemists, dentists, fire
services, nurses, opticians, police officers, and social workers, are ideal for your professional referee.
However, you can also ask anyone you may know who works in the legal sector as a barrister,
paralegal, or solicitor. Or someone who holds the position of chair, director, or manager of a Limited Company or VAT a registered charity can also be your referee.

Other roles like Councillors, civil servants, MPs, and Armed Forces/Navy workers can also provide a
reference for your Citizenship application.

There is a long list of suitable professional referees outlined by UKVI which you can look at.
I only know one suitable professional person. Who can be my second referee?
Generally speaking, you only need one out of the two referees to be someone with professional
standing. Your other referee can be someone else you have known for 3 years, who isn't a family or
friend, but who can still verify your identity. An acquaintance at work or friend-of-a-friend might be able to help – but it may be best to obtain 2 referees that are professionals so that they are no grey areas in your application. If you need help finding a suitable referee, our lawyers at 1 Absolute Advisor can advise you on how you can find one.
What happens if I fail to provide a referee?
Failure to provide a referee whatsoever in your application could see your citizenship application
delayed or, in the worst-case scenario, outright rejected.
If your application has been refused, you can then choose to either challenge the decision via an
appeal or make a fresh application. However, the likelihood is, if you just need to provide 2 referees and the rest of your application is compelling and accurate, the Home Office may grant you some extra time to find referees. It is worth noting here though that this is at UKVI's discretion.
What must referees do in my citizenship application?
Each referee that supports your application needs to prove who they are and briefly explain their
relationship to you. For example, if you've asked your doctor or nurse, he/she will explain that you
have met in a formal setting.
Your referee must provide their personal information too so that UKVI can verify their identity and
ultimately approve the reference. This includes:
Their full name, date of birth and addresses in the last 3 years
Details of their profession
Their contact details – email and phone number
Their British passport number
A declaration that he/she is qualified to act as your referee
A brief explanation as to how they know you
Your referee must also sign a passport-sized photograph of yourself – the applicant.
What is a 'British citizenship referee declaration'?
A declaration is a statement that is signed formally by your referee that confirms your identity. This
includes:
That your photograph is definitely you ("that the photograph is the true likeness of the
applicant")
That the details you have provided about yourself is correct in the eyes of the referee
That the details the referee has provided are also correct
This statement is mandatory because it outlines that the referee has fully understood what is asked
of them. It is particularly important that your referees read this part of their agreement. Referees
who knowingly participate in deception or identity fraud, or knowingly give false information, could
be fined up to £5,000 or face 3 months in prison.
The declaration requires your referee to sign an agreement here and essentially endorses your
application.
8 What happens if my referees are not suitable?
If your referees are not suitable, Home Office caseworkers assigned to your case may contact you – or your referees – for further information. In some cases, your application may be refused.
9 Where should my referees send their reference/Declaration?
The declaration can either be sent in the post in its original copy to UKVI or scanned through in an
email to the applicant, who can then attach it as part of their application.
The scanned copy can be uploaded via the application portal for applicant seeking citizenship by
applying online.

Alternatively, you can pass the reference onto your immigration lawyer to handle.
Do my children need referees for their citizenship application?
Yes – your children need referees for their citizenship application, too.
However, it is usually easier to endorse a child's application as parents only need to ask teachers,
doctors or other health workers to provide a reference.
Where can I access immigration advice?
I hope you have learned from this post of Top 10 Questions Regarding British Citizenship Referee If you need help with the British Citizenship application, including finding a suitable referee, we can help you. At 1 Absolute Advisor, our immigration experts specialize in British nationality law. What this means is that we are trained and qualified to give you the best legal advice in your citizenship application – no matter how complicated it may seem or if you have already started the application. Speak to our customer care team today on 0207 993 6762 to find out more about our British citizenship advice sessions.