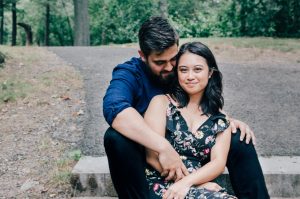 Moving to UK on spouse visa and relocating to an entirely new country is never without its challenges. But hopefully, you've begun the settling-in process and are ready to start your new life. If you are still looking for ways to do just that while still maintaining close contact with the people you love back home, keep reading these tips presented courtesy of 1 Absolute Advisor.
Learning About Your New Home
One of the first and best things you can do as a new immigrant is to pick up a book. To highlight more than two dozen books on immigration, which you may identify with based on your circumstances. This can serve to give you hope that you will eventually acclimate into a sense of normalcy in what may still feel like a foreign land.
Next, look for books and websites that help you get a grasp on the history of United Kingdom. Knowing the events that turned this nation into what it is today is an important step in understanding why we are the way we are. You'll also want to take the time to get to know about local laws and traditions and find information on obtaining a labor certification and other resources on becoming a citizen.
Supporting Those You Left Behind
One of the most difficult aspects of moving to a new country is leaving your loved ones at home. Fortunately, there are plenty of ways to stay connected with your family, even from thousands of miles away. To start, consider planning out regular FaceTime calls with them. You can even set up a shared family calendar through Cozi so you never have to miss out on important updates or gatherings.
Grab cheap shipping rates and share part of the US experience with your family back home. Visit your local grocery store and pack a box of staple snacks, postcards, and other trinkets that offer a taste of your new life. If you'd rather skip the line, you can use websites that cater specifically to curating flavors for your friends and family. Snack Magic is one example.
And if your family is relying on you for financial support, there are affordable and safe ways to ensure you come through on your promise to them. If your family is in India, for example, and you plan to send money home, you can use an online service like Remitly that has a fair exchange rate and, depending on how much you plan to send, may not charge fees – even for same-day transfers.
Integrating Into a New Community
Getting to know the people and places in your new hometown may be intimidating at first, especially if you've come here alone and do not have any local support. A few good places to start are your church or by volunteering for community services that align with your personal goals. For instance, you might walk dogs at animal rescue shelters or help pack food boxes to relieve hunger. Your local library, museum, and Habitat for Humanity organisation are all also excellent places to volunteer your time.
If you are looking to build a social network, you can use sites, such as MeetUp or Facebook, to seek people out that share similar interests to yourself. For virtually any activity that you would like to do, there is a group that can help you connect with like-minded individuals of all ages, races, and backgrounds.
Ultimately, moving into a strange land is a daunting and sometimes overwhelming experience. But it does not have to be, and there are steps you can take to make your transition as seamless as possible without losing sight of the life you left behind. So read a book, learn about your new home, and don't be shy about sharing it with the people you love.
If you are planning to Moving To UK On Spouse Visa and want to know how to get a UK Spouse Visa you can read our post here. A complete list of documents needed for a spouse visa can be found here