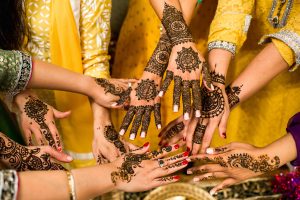 UK Spouse Visa From Pakistan
If you're a Pakistani resident with a British spouse who is either a British citizen or has indefinite permission to stay in the UK, you're probably looking for how to apply for a spouse visa to join or stay with your partner.
The Home Office handles these applications under the Immigration Rules. "Appendix FM" (FM refers to family members) and "Appendix FM SE" (SE refers to specified evidence) are the sections of the Rules that applicants must traverse.
The regulations are not simple to comprehend. For example, paragraphs are not numbered but are tagged with acronyms, rules relate to other laws in other sections, and paragraph and sentence structures do not always seem to make any sense.
In this article, we aim to shed some light on the criteria that must be fulfilled when applying for a UK spouse visa from Pakistan.
Step 1: UK Spouse Visa From Pakistan
Like with other countries, the first step is to fill out the visa application form on the gov.uk site. This includes filling out a long application form with questions about your history and present situation. Pay special attention to whether or not all data is factually correct and consistent with prior applications. You will be prompted to pay your application fee and the Immigration Health Surcharge (the mandatory charge to access NHS in the UK for the visa's duration) after the form has been verified. The application will be deemed filed after the money has been received successfully.
Step 2: UK Spouse Visa From Pakistan
The next step is to schedule and arrange an appointment to have your facial image and fingerprints (also known as biometrics) enrolled and have your papers submitted to the decision-makers. These may be done via the gov.uk link at the bottom of the submission page.
You will be taken to the VFS Global website after clicking on that link. For those unfamiliar, VFS Global is an outsourced service provider firm contracted by the Home Office to perform administrative duties connected to visa processing.
The appointment is set up by selecting a day and time from an online calendar. In Pakistan, there are four options: Islamabad, Karachi, Lahore, and Mirpur. After you've scheduled an appointment, you'll need to determine how you'll provide your evidence.
Through VFS Global, you have four options for submitting your evidence to UK Visas and Immigration, the decision-making entity:
Upload supporting documentation to the VFS Global website on your own time (no additional charge): This is how most people typically go about things. It guarantees that you can inspect all the evidence submitted and don't have to rely on a third party to do so. All scans must be properly uploaded before the appointment, and evidence of upload must be given along with the normal passports and ancillary items brought to the biometrics session. Unless you pay for the 'keep my passport' service, they will generally keep your passport (criteria and fees apply).
At the Visa Application Centre, there is a Document Scanning Assistance Service (additional fee PKR 4790 or GBP 22): This option may be bought in advance via VFS Global, with the receipt being presented to the biometrics session with your original passports and appointment sheet. Everything will be scanned and returned to you by the VAC personnel. Unless the extra service of retaining the passport is bought, the passport is generally kept, just as option one.
A walk-in settlement scanning service is available in the United Kingdom: For an extra GBP 75 charge, the UK-based sponsor steps in and gets all papers scanned.
Settlement scanning service in the United Kingdom: For an extra GBP 100, you may send it via post (with GBP 25 extra for secure return)
The UK options are generally ideal for people who have all of their papers in the UK and do not wish to scan them or transfer them to Pakistan.
The waiting period for evaluation starts after you attend your biometric appointment and submit your documents in one of the numerous methods allowed. According to the general service requirements for settlement applications, a decision is made after 12 weeks of the biometrics being registered. Priority service is available for individuals who fulfill the requirements for an extra fee of PKR 121,104 or GBP 547.
UK Visas and Immigration intends to come to a decision in 30 working days of the biometrics being registered under this scheme. The catch, of course, is that this is just an 'aim,' not a promise. Despite fulfilling the qualifying requirements and exhibiting no factual or evidentiary complications, applications in Pakistan, regardless of which VAC is selected, typically exceed this timeframe. Therefore, it is important to keep delays in mind when considering buying this service or preparing ahead.
Eligibility Requirements
All of the criteria in Appendix FM, paragraphs E-ECP.2.1 to 4.2, must be fulfilled to be given entry clearance as a spouse.
The applicant's sponsor has to be British or has restricted refugee or humanitarian protection leave in the UK. (Rather than Appendix FM, refugees may be allowed to bring certain relatives into the UK under the "family reunion" regulations.)
The applicant and the sponsor should be at least 18 years old at the time of application and not have a "prohibited degree of relationship." This implies they can't be so close that marrying them would be illegal in the UK (for example, sister and brother and sister).
The parties must also have met face-to-face, have a real and ongoing relationship and plan to permanently live together in the UK.
If the individuals are married or in a civil partnership, their relationship must be legal, and any prior relationships must have ended permanently. Fiancées who want to marry must be willing to marry in the coming six months.
Applicants seeking entrance clearance must have completed an English language exam in speaking and listening at the Common European Framework of Reference for Languages Level A1 or above.
Only a provider authorized by the Home Office may administer the exam. Lists of these providers are updated regularly, so double-check that the institute you're applying to is still on the list before submitting your application.
Documents Required
To prove that the applicant meets all of the criteria for a UK Spouse or Partner Visa, they must provide appropriate supporting documents, which the UKVI will examine as part of the application.
The following documents must be submitted with your spouse visa application:
Passport must be valid.
Proof of your relationship's genuineness
Proof that you've met the financial requirements
Proof of English language proficiency.
Proper accommodation
If you want to travel to the UK as a spouse or partner, you must:
Right to reside in the nation from where the applicant is applying
TB Test certificate, if required.
Read here for a detailed UK Spouse Visa Document Checklist
Decision
The decision is announced through a cryptic email that tells you that a decision was made in your case (they don't bother to tell you the outcome). They usually text or email you again after that to inform you that the actual passport and decision letter are available for pickup. The choice is disclosed within the package after it has been collected.
If your visa is approved, you will get your passport returned with an entry-clearance vignette stamp allowing you to enter the United Kingdom. This will be valid for 30 days for spouse/partner visas. After arriving in the UK, you will be given a Biometric Residence Permit, a card that looks like an ID card and has all of your visa information and duration. This is usually collected at a post office near your home in the UK or from a separate location if you specified a different address while filling out the online application form. Those awarded fiancé visas will not get a Biometric Residence Permit; instead, their whole 6-month stay will be validated on the passport vignette.
Concluding Remarks
Those who do not want to return to the VAC after the decision has been made may pay for a courier service to send their passport. The service costs PKR 2750 or GBP 12.5 and is promoted on their website as "safe and easy." If you're interested, you may get it ahead of time on VFS Global's website.