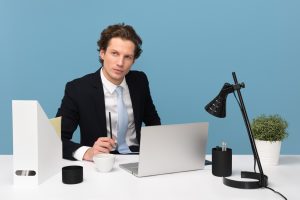 Can my manager be the referee for my British Citizenship Application?

Applicants who wish to apply for British Citizenship must be mindful that they need two referees to
support their application as outlined by the UK immigration rules.

The purpose of referees is to verify your identity and ultimately your validity for British Citizenship.

The referee requirements state:
At least one referee should be a person with 'professional standing' in the UK
And your other referee should be a British citizen passport holder and EITHER a 'professional
person' or over the age of 25 years old
You must have known your referee(s) for at least 3 years
What does 'professional standing' mean for the Citizenship application?

For the purpose of gaining British citizenship, a person in a professional standing must be working in
a certain career and/or at a certain level in the eyes of immigration enforcement. There is a long list
of eligible people who can fit this criterion which you can read about in our blog, who can be a British
citizen referee? However, you might be wondering if your manager or colleague at work can endorse your citizenship application – and the answer is: it depends.
When can my manager be the referee for my British citizenship application?
It largely depends on what industry you are working in. For example, if you work in hospitality or retail, it's unlikely your boss will be able to act as a referee for your UK Nationality application.
However, if your manager has a senior position within a company, he/she could be one of your
referees. For instance, if your manager also owned the restaurant you were working in, then they
would be a suitable referee.

In the list of 'professional persons', the Home Office will accept the following:
Managers or Directors of a VAT registered charity
Managers, Directors, or Personnel Officers of a VAT registered company
Managers or Personnel Officers of a Limited Company
This means that while your colleague and possibly boss will not suffice as referees, the director of the company you work for might be able to act as referee.
Can I ask any manager or director of a company to be my British Citizenship
referee?

You don't necessarily need to work in a specific place in order for the manager/director to act as a
referee. However, your referee must have known you and have had some degree of personal but professional relationship with you for at least three years. In other words, you can't just ask a stranger who happens to manage a company to act as your referee. You still have to know them personally.
What must my manager do to support my Citizenship application?

As per any British Citizenship referee, you will need to approach your manager and ask them if they
would be willing to provide a reference. It would also be wise to inform them of what is involved in the referee process as your manager will need to convey some personal details to UKVI in order to credibly vouch for your application.

This includes:
Their full name
Addresses over the past 3 years
Their date of birth
Their profession (I.e. Manager of a VAT registered company)
Their contact details including phone number and email address
Their British Passport number
A short declaration outlining how they know you personally and for how long
Their signature to confirm the declaration
What is the 'referee declaration'?

The referee declaration is important for UKVI to take your application seriously.
This declaration is a kind of formal written agreement between the referee and the Government
that he/she:
Knows you personally
Is not a relative, solicitor, or agent representing you
Is not a relative of your other referee
Is not employed by the Home Office
Has not been convicted of an imprisonable offense in the last 10 years
Is willing to give further details on their knowledge and relationship with the applicant
In addition, the referee's signature is to 'declare and confirm' the following:
That they are qualified to act as referee
That the photograph of the applicant is 'a true likeness' (I.e. a genuine photo)
That they understand each point in the requirements (written above)
That the information provided by the applicant in the British Citizenship application is
correct
That the information provided by the referee in the British Citizenship application is correct
That they understand that they could be fined up to £5,000 or face prison for up to 3 months
if knowingly given false information in the application as a referee
The last point is very serious to note and emphasizes the importance of seeking a reputable and
genuine referee and, likewise, for referees to be mindful of who exactly they are vouching for as
they could be held to account if the applicant submits a deceptive or fraudulent application.
What if my manager refuses to supply information?

It is a possibility that your referee declines the opportunity to support your application. Although
there is no cost involved on their behalf, it is still a personal request and he/she might feel
uncomfortable for whatever reason.

If your manager refuses, you can't take them to a court or challenge their decision. You simply have to
find another referee from elsewhere and respect their decision.
How can 1 Absolute Advisor help?
Our immigration lawyers here in London are more than happy to help you with your British
citizenship application. We can even help you to find suitable referees to support your application if
you're unsure who to ask. Call 0207 993 6762 to find out more about our bespoke British Citizenship application advice services.